More and more mobile phone makers out there are considering the inclusion of new security capabilities inside their devices, and Samsung is no stranger to that too.
However, it seems that the South Korean handset vendor won't walk the same road as some other makers out there to include a fingerprint scanner inside its future devices, but it will go for an eye scanner instead, rumor has it.
Reports on this emerged last month, but no specific confirmation on the matter has been provided until now, when a patent application from Samsung appears to be pointing exactly in this direction.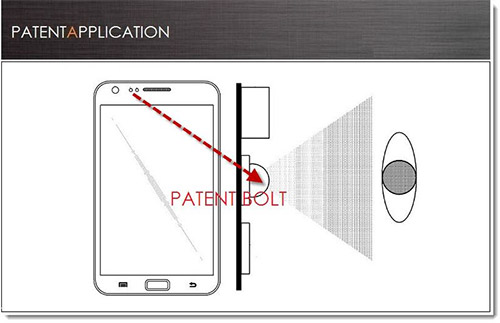 The guys over at Patent Bolt discovered that Samsung was indeed working on some eye-scanning technology, which could make it inside the company's next-gen Android handsets. In fact, SamMobile notes that Galaxy S5, the upcoming flagship phone from the vendor, might include it.
According to the patent application, Samsung is planning on using an iris scanning technique for its eye scanner, which should make the entire process of identifying the user much faster.
However, the technology is said to be costlier than retina and fingerprint scanners, which might determine Samsung to make use of its own implementation of the technology, in an attempt to reduce costs.
The system will work in a simple manner, as the iris-sensing unit will scan the iris and match the received information with the data already stored on the device. The sensor could be used paired with the proximity unit, given that the latter needs less light to do its job.
What remains to be seen is whether Samsung will indeed have the technology ready for implementation inside its next flagship device. If not, next year's Galaxy Note model, supposedly set to be launched as Galaxy Note 4, might include it.
Those who would like to learn more details on Samsung's eye-scanning technology should head over to Patent Bolt for that.