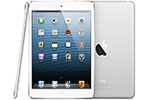 If you've been counting the days until you can get your hands on the new Apple iPad mini with Retina display, the tablet has officially launched. The iPad mini with the Retina Display brings the same resolution from the 9.7-inch iPad (2048x1536) to a smaller 7.9-inch device.
We already know all the hardware features of the iPad mini with Retina display. The tablet will use an Apple A7 processor featuring a 64-bit desktop-class architecture. All versions of the tablet will feature integrated Wi-Fi with versions offering LTE 4G connectivity available for $130 extra.
"The response to iPad Air has been incredible, and we're excited for customers to experience the new iPad mini with Retina display," said Philip Schiller, Apple's senior vice president of Worldwide Marketing. "We think customers will love both of these thin, light, powerful new iPads, and we're working hard to get as many as we can in the hands of our customers."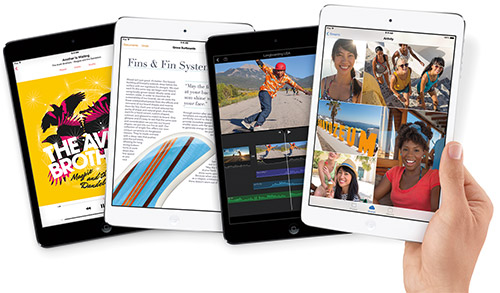 With Apple's comment that it is "working hard" to get the new iPad mini into the hands of customers, you can bet there will be a shortage of this tablet early on. The basic Wi-Fi version of the iPad mini with Retina display and 16 GB of storage will sell for $399, a 32 GB version sells for $499, and a 64 GB version sells for $599. People needing even more storage can get a 128 GB version for $699.