The long-rumored Galaxy Note 12.2 from Samsung has gained approval from the FCC, signaling that its release, or at least its announcement, may be imminent. TechnoBuffalo noted the device's appearance in regulatory documents on Sunday, and the design appears to match that of a larger Galaxy Note 10.1, with slot on the side of the device wherein the S Pen stylus could be inserted. The device has been rumored since before the introduction of the Note 3 and Note 10.1, but Samsung did not unveil it alongside its other stylus-enabled devices.
Little is known about the device, but its massive screen will likely continue in Samsung's tradition of super-high resolutions. Previous rumors have pegged the device as having a 2560x1600 display, with an Exynos 5 Octa processor behind the scenes pushing pixels.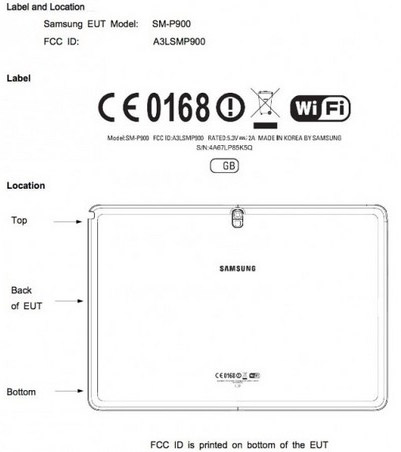 A supposed image of the Note 12.2 showed up online in September, leading many to believe its launch was imminent. The device did not materialize at IFA, though, and Samsung has not mentioned it publicly. The appearance at the FCC,though, indicates that it does in fact exist, and that it will likely be announced in the near future. Observers note that a very likely window for that announcement would be next year's Consumer Electronics Show.
The addition of a 12.2-inch range of devices would have Samsung occupying most, if not all, form factors on the market. On the mid-size level, Samsung has the Galaxy Note 8.0, and the Note 10.1 competes directly in the iPad's range. The Note 12.2 would be something closer to actual notebook computer size, at least with regard to display size. This blanket coverage of the market seems to dovetail with Samsung's goal to increase its share in tablets over the coming year. Beside the Note series, Samsung also offers an array of non-stylus-enabled tablets, the Galaxy Tab series.