We're sure future PlayStation 4 owners have been counting down the days until the next-generation console is released. Sony has done their best to answer as many questions as possible regarding the PlayStation 4, but with just 16 days left to go until we can bring the console into our home, the company has decided to let it all out there as they've published an extensive FAQ on the PlayStation Blog.
The PlayStation Blog's "Ultimate" FAQ covers a wide range of topics that include the console itself, PlayStation Network, digital games and accessories. Some details Sony shared on the FAQ that's rather useful is information regarding its hard drive, which the PlayStation 4 will include a 500GB 5,400RPM SATA II hard drive that can be replaced, as long as it meets their requirements of being no thicker than 9.5mm and is larger than 160GB. Unfortunately, external hard drives won't be supported by the PlayStation 4.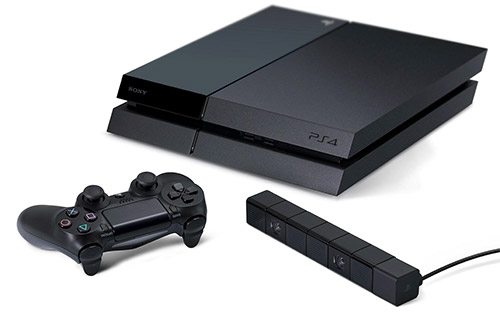 One other interesting piece found in the FAQ is the fact Sony says cross-platform play between the PlayStation 3 and the PlayStation 4 is "technically possible." We're not sure if Sony will proceed with turning the "technically possible" into "actually possible," but we guess we'll just have to wait and see what their plans are for the future. If you had absolutely any questions surrounding the PlayStation 4, we encourage you to check out the PlayStation Blog's FAQ as we're sure you'll find the answer to all of your questions there.