Nokia may have announced the sale of its hardware division to Microsoft back in early September, but the company still has a least a few models that it's ready to get out the door before the deal is complete. As a result, today we're seeing the first "official" reveal of the Lumia 1520 and Lumia 1320.
The polycarbonate-bodied Lumia 1520 is the crown jewel of the Lumia family, bringing with it a massive 6" display with a resolution of 1920x1080. Powering the phone is a quad-core Snapdragon 800 processor that runs at a speedy 2.2GHz and is coupled with 2GB of RAM. Other features include 32GB of internal storage, microSD expansion (up to 64GB), Qi wireless charging, and a 3400 mAh battery.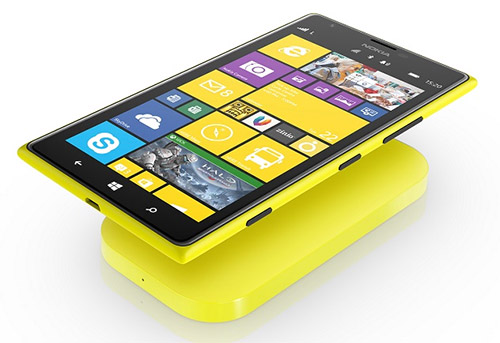 In addition, the Lumia 1520 comes with a 20MP PureView camera that features a f/2.4 Carl Zeiss lens and optical image stabilization (OIS).
The Lumia 1520 measures 6.41" x 3.36" x 0.34" (L x W x D) and weighs 7.37 ounces.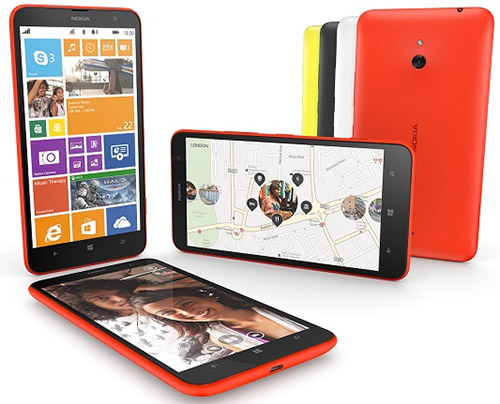 The Lumia 1520 will be priced at $750 unsubsidized and will be an AT&T exclusive in the United States. When it launches, the smartphone will be available in four colors: Red (Glossy), White (Glossy), Yellow (Matte), and Black (Matte).
The second new Windows Phone device announced today is the Lumia 1320. The Loki to the 1520's Thor, the former comes equipped with only a 720p display, 1.7GHz dual-core Snapdragon 400 processor (1GB of RAM) and 8GB of internal storage (although this can be expanded thanks to the included microSD slot). The camera specs also take a hit, as the Lumia 1320 is only equipped with a 5MP shooter on the back.
When it comes to physical dimensions, the Lumia 1320 is also larger and thicker all around with measurements of 6.47" x 3.38" x 0.39" and a stated weight of 7.76 ounces.
The Lumia 1320 will be available for an unsubsidized price of $339. It will also be available in Red, White, Yellow, and Black.