While a new Google event at the end of the week is public knowledge, what is being discussed is not. Electronista has learned that there will be no new hardware debuting at the get-together, with a Google representative telling us that the mixer is intended for consumer press to familiarize themselves with Google Play.
When queried for more information about the content for the October 24 event, a Google spokeswoman told us that "the October 24 event will not be a launch of a device or hardware, rather a mixer for consumer press to better acquaint themselves with Google Play."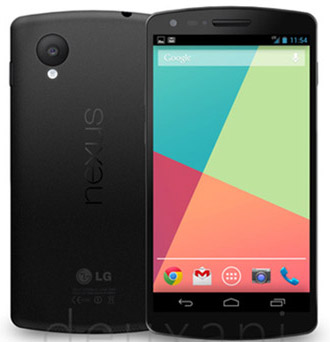 When asked for clarification, the same spokesperson confirmed the statement, reiterating that "there's no news [or] launch at this event."
The invitation itself provided little in the way of clues as to what exactly the event would involve, except that there will be "music, movies, games, and a special performance by Capital Cities." This is similar to an earlier invitation from the company, one offering members of the press breakfast with Android and Chrome head Sundar Pichai, and led to the launch of the new Nexus 7 and the Chromecast media streaming dongle. However, this time it appears that nothing will be announced.