Nokia recently submitted a patent filing for a smartwatch concept that features modular display components. The application describes a wearable device with up to six displays, each capable of showing separate content as the band is rotated around the wrist.
The US Patent and Trademark Office documents show a Windows Phone-like lock screen, along with an image viewer and e-mail client, all on independent screens.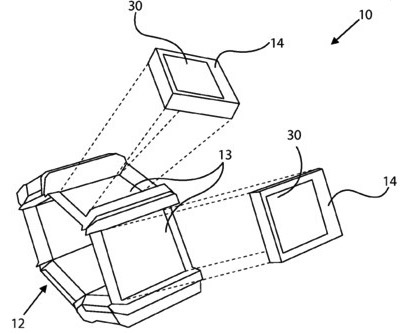 "The multi-segment wearable accessory may be configured to provide various types of functionality and may be worn by the user so as to reduce the number of independent mobile terminals that the user must otherwise carry," the filing reads.
A video posted by Engadget shows a prototype of the watch design, which was being developed under the monicker "Facet." The company also submitted an academic paper to the Association for Computing Machinery, describing how users could expand applications into multiple segments.
Nokia has yet to announce formal plans to bring the Facet concept onto the market.