Lenovo has acknowledged that it is preparing to expand the range of Android devices available by offering a laptop running on Google's mobile operating system. The Lenovo IdeaPad A10 was rumored to be in the works, and a user manual for the device recently leaked. Lenovo's confirmation was picked up on Friday by PhoneArena, which noted that there had been some speculation as to the product's cancellation.
"The product has not been canceled," a Lenovo spokesperson said. "It will be going out to the market."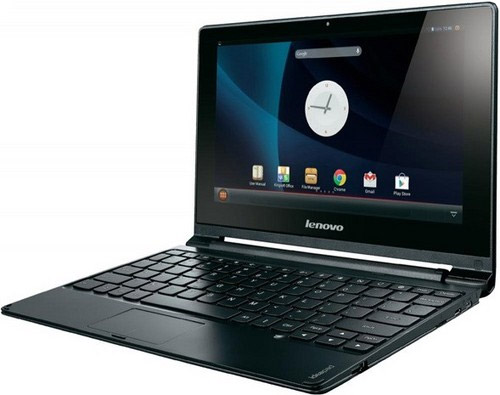 Lenovo has not given details on pricing and availability for the device, but some specs have leaked prior to its unveiling. The IdeaPad A10 will apparently be a budget machine, with a 10-inch touch-capable screen outputting at an undetermined "HD" resolution. Inside, it will have a quad-core Rockchip A9 processor running at 1.6GHz, up to 32GB of storage, and up to 2GB of RAM.
The device will also sport a trackpad for mouse support, a front-facing camera, and an SD slot. It will also have ports for USB, micro USB, HDMI, and headphones. As with Lenovo's IdeaPad Yoga Windows 8 devices, the A10 will support an alternate display mode where the lower half of the device becomes a stand to better showcase the display.