While Samsung, Sony, Pebble and other manufacturers have launched their smart watches, two other companies are rumored to be getting closer to launching their own devices. Google's Gem is said to be heading to launch later this month, while leaked photos appear to show a prototype smart watch from Nokia.
The images from CtechCN appear to show parts of a device, claimed to be a prototype for a Nokia smart watch. Though not much can be seen on the unconfirmed device, the Nokia branding is stamped quite prominently on one section, while a flat area could certainly turn out to be the display. If it is real, Nokia could end up showing its smart watch alongside five other devices at its October 22nd event.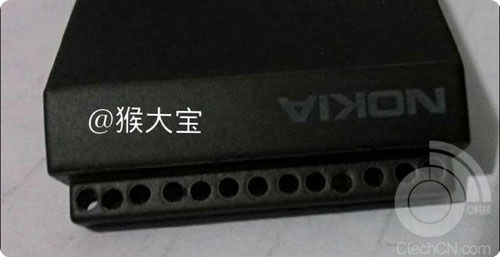 Google's own smart watch, codenamed Gem according to Artem Russakovskii, could end up being announced at the expected Android KitKat announcement later this month, most likely October 31st. Earlier reports suggesting Google's smart watch development have speculated on dual-display devices with flip-out screens and a camera, while one patent filing saw a Google Glass style of display using a transparent flip-up face. Google also confirmed in August that it had bought WIMM Labs, a smart watch manufacturer, adding more fuel to the rumor.