Microsoft is still working on a smaller version of its Surface tablet line, according to a new rumor. Specifications for the smaller Windows RT tablet are claimed to include a 7.5-inch display with a resolution of 1400x1050 and a 4:3 aspect ratio, something which matches details supplied in an earlier rumor from NPD DisplaySearch back in May.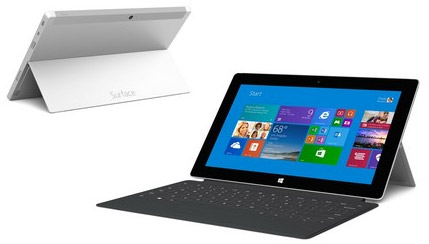 Details supplied by IHS iSuppli to CNET suggest that the smaller variant will have a display that's far smaller than the 1080p ClearType display used in the Surface 2 and Surface Pro 2, though the screen will have a higher resolution than the 10.6-inch display of the original Surface RT, namely 1366x768. The Verge speculates that the changes made to the Windows 8.1 developer tools by Microsoft would in theory give the smaller tablet a resolution of 1440x1080.
There is also a suggestion that the tablet could also have 3G and 4G connectivity, though neither IHS nor NPD were able to confirm that aspect.