Chinese mobile phone manufacturer Oppo has launched its teased smartphone, complete with unique camera module. The Oppo N1 allows its top-mounted 13-megapixel camera unit to rotate around 206 degrees, allowing the same camera to be used for front-facing, rear-facing and alternative angled photographs.
Aside from being able to be rotated, the N1's camera includes Oppo's Pure Image system of hardware and software, combining six physical lenses, a 1/3.06 imaging module, and a wide f/2.0 aperture, as well as an updated image processing system, a light-diffusing LED flash, and support for long exposures of up to eight seconds.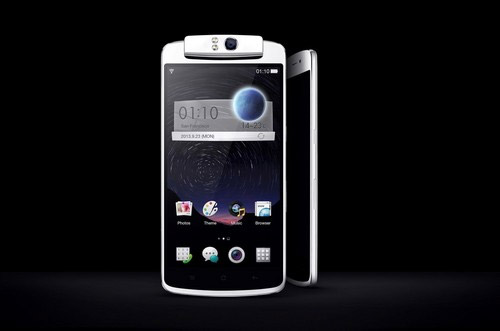 Sporting a 5.9-inch 1080p display, the N1 uses a quad-core Qualcomm Snapdragon 600 running at 1.7GHz with an Adreno 320 GPU, 2GB of RAM, and a choice of 16GB or 32GB of storage. On the back of the 3,610mAh battery is a rear touch panel, called O-Touch, which can interpret swipes and gestures to control the screen, while the O-Click keychain remote control can operate the camera or trigger an alarm on the phone from 50 meters away.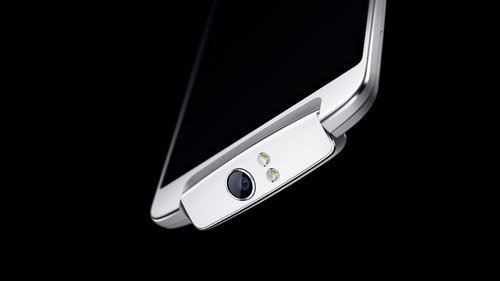 While it will be shipping with Oppo's own take on Android, ColorOS, international versions of the device will be able to flash CyanogenMod directly from stock recovery, with a limited CyanogenMod edition with it pre-installed also being touted for future release. This marks the first time that Cyanogen Inc. has worked with a device producer since its formation earlier this month.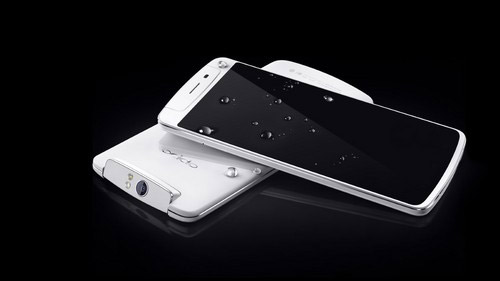 Oppo plans to ship the N1 in early December for 3,498 CNY ($570).