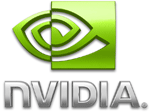 When the original Nexus 7 was released, the Android community was abuzz with excitement. You see, not only was the tablet inexpensive, but it packed NVIDIA graphics for games. The graphics company name is synonymous with gaming, and made the tablet an intriguing option. However, Google snubbed the company to instead go with Qualcomm's Snapdragon for its second-generation Nexus 7. Rather than give up, NVIDIA has chosen to go head-to-head with Google's Nexus 7 with the all-new Tegra Note platform.
"It embodies the NVIDIA brand -- from our hardware and software (right down to OTA updates), to our industrial design, accessories and network of partners in game development. It elevates the abilities of our partners, so they can provide tablets packed with innovation and features at prices they may not have been able to deliver on their own. In turn, NVIDIA gains access to their deep sales and distribution expertise in regions worldwide", the company states.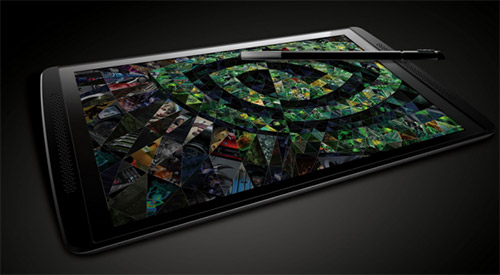 NVIDIA is not actually producing and selling its own tablet. It is instead providing the platform for other companies to license and manufacture. This is very similar to how its video-card business is currently handled.
"In the next few months, our partners will be bringing Tegra Note to market worldwide with features that speak to local consumers, among them are EVGA and PNY Technologies in North America; EVGA, Oysters and ZOTAC in Europe; Colorful, Shenzhen Homecare Technology and ZOTAC in Asia-Pacific; and XOLO in India. They join other partners, including HP, ASUS, Toshiba, Kobo and Xiaomi, that have already announced Tegra 4-based products", says NVIDIA.
The company lists the following specs:
| | |
| --- | --- |
| Processor | Tegra 4 mobile processor with quad-core Cortex-A15 CPU and 72-core GeForce GPU |
| Display | 7-inch HD IPS LCD display (1280 x 800) |
| Camera | Rear 5MP and front VGA webcam |
| Storage | 16GB storage with microSD expandable up to an additional 32GB |
| Audio | Front-facing "HD Audio" stereo speakers with a unique bass-reflex port |
| Stylus | Chisel and Brush tips for natural writing and broad strokes |
| Peripherals | Micro HDMI connector to drive big screen TV videos and gaming |
| OS | 100 percent Android with latest version of the OS |
| Software Updates | Over-the-air software updates directly from NVIDIA |
| Battery Life | 10 hours HD video playback |
The company says the tablets will retail for $199. This pricing actually undercuts the Nexus 7 which, at the time of this writing, starts at $229. However, the Tegra Note tablets, at least on paper, are far superior to Google's. Not only will it run stock Android but it adds a stylus, SD card slot, front facing speakers and a microHDMI port. Not to mention, it looks downright sexy! Quite frankly, it makes the Nexus 7 look like yesterday's news. I cannot wait to get my hands on one to do some serious bench-marking.
Do you think the Tegra Note is a Nexus 7 killer? Tell me in the comments.