Nokia is holding an event on October 22, which is expected to be the launch of the six-inch Lumia 1520 and possibly the 'Sirius' tablet as well. The event itself is believed to have been delayed from a late-September launch, though it is reported that the original plans were pushed back due to the announced acquisition by Microsoft.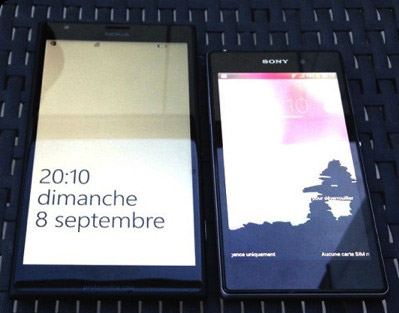 The original plan would have seen Nokia revealing new devices, including a phablet at the end of September, according to Reuters, but its sources claim the deal postponed its launch plans marginally. The deal, said to be worth around $7.2 billion, was announced on September 3, with Microsoft and Nokia hoping to close the deal by the first quarter of 2014.
The event teaser, posted on the Nokia Twitter feed, offers the hashtags #blazing, #stories, and #innovationreinvented, three tags which do not at first glance give any clues for what is being launched. The phablet mentioned by Reuters is most likely to represent the Lumia 1520, which is said to have Windows Phone 8 GDR3 onboard, a 1080p display, a Qualcomm Snapdragon 800 processor, 2GB of RAM, 32GB of storage, and microSD card support. The Sirius device, a 10.1-inch tablet with a 1080p display, may also make an appearance, complete with a 6.7-megapixel camera, a quad-core processor, and Windows RT installed..