Nokia's first entry into the Windows tablet realm has been rumored for months, but we have been given the first official look at the device (codename: Sirius). The news comes from Paul Thurrott, who is well connected when it comes to Microsoft insider information.
Along with a press image of the device, we know that it will feature a quad-core Qualcomm 8974 processor, 10.1" 1080p display, 6.7MP rear camera with Carl Zeiss optics, and LTE connectivity (we're assuming this will be optional).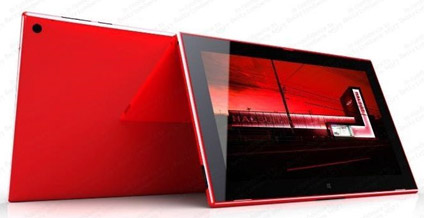 The device will weigh in at 1.3 pounds and measures 0.35" thick.
Given that Sirius features an ARM processor, it will run Windows RT. Thurrott didn't have any information on availability, but "Sirius" will be priced at $499 when it launches.