Microsoft on Monday sent out invitations to a September 23 event at which it is expected to unveil new Surface tablets.
The invitation for the "Surface NYC event" was displayed over a graphic image of a Surface tablet and matching keyboard.
Microsoft's Surface tablets have failed to gain traction in the market forcing the company to cut the price of high-end versions of the Surface tablet by $100. The software giant's online store is offering US consumers the Surface Pro for $799 or $899, depending on memory capacity, down from $899 and $999 respectively.
The ARM-based Surface RT also got a 30 percent price cut earlier in the year - it dropped to $349 from $499.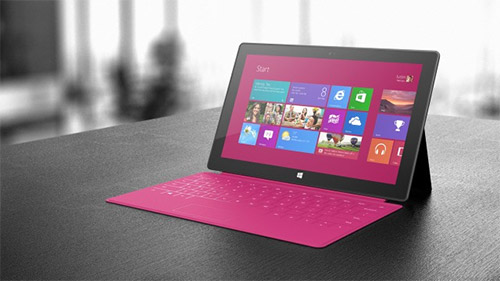 Microsoft is trying to tranform itself after the low acceptance of the Windows 8 operating system, which forced the company to a quick update to the v8.1. Chief Steve Ballmer is also set to retire soon while Nokia chief executive Stephen Elop is a likely candidate to succeed Ballmer. Microsoft has also striked a deal worth $7.2 billion (5.44 billion euros) with Nokia, which gives Redmond Nokia's mobile phone operations along with an array of patents and licenses to help compete with rival platforms.