Meizu has formally unveiled its latest flagship smartphone, the MX3, which promises to be one of the first to arrive with 128GB of storage. The Android 4.2 device centers around a 5.1-inch IPS display with 1800x1080 resolution, resulting in 415ppi density, along with the same eight-core Exynos Octa processor as Samsung's Galaxy S4 i9500, according to a specs list posted by PhoneArena.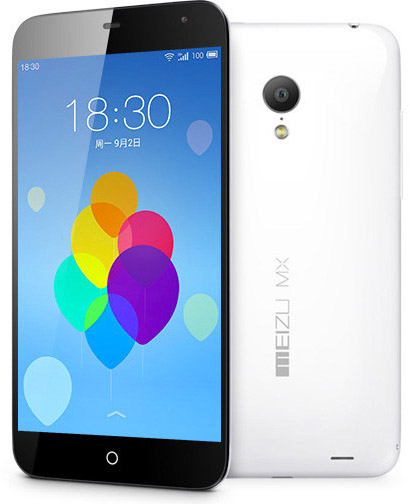 Other hardware highlights include an eight-megapixel Sony camera sensor paired with a sapphire-protected f/2.0 lens. The company also promises an impressive audio experience thanks to a Wolfson audio chip, which handles amplification and ambient noise cancellation.
Meizu expects the MX3 to ship later this month, with prices starting at CNY 2,499 (~$408 USD) for the 16GB edition and topping out at CNY 3,999 (~$653 USD) for the 128GB model. Although the phone is geared for the Chinese market, a WCDMA variant will be supported in other regions.