Sony is reportedly preparing to support voice-recognition features with its upcoming PlayStation 4 console. The capabilities were noted in a presentation to retail staff at the GameStop Expo, highlighting the PlayStation Camera's "navigational voice commands" and facial recognition, and later confirmed in an official statement to Eurogamer.
Microsoft already supports a range of voice commands with its Xbox 360 console and Kinect accessory. The company is planning to expand the feature with the upcoming Xbox One, which will be able to turn on via voice input.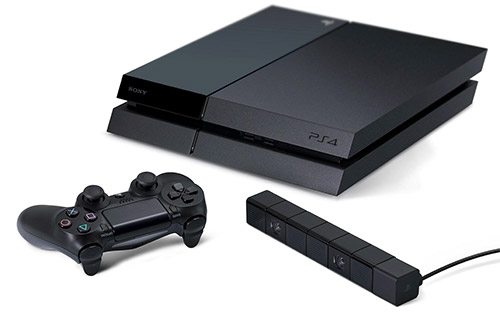 Despite the GameStop Expo information, Sony has yet to fully detail the PS4's voice features or focus on such capabilities in its marketing materials.
Rather than bundling the PlayStation Camera with each console, Sony will offer the basic package without the accessory. The move has been viewed as a way for the PS4 to undercut the Xbox One entry price, which includes the Kinect camera.
The PlayStation 4 is expected to ship on November 15 in the US.