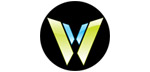 A Canadian company known as WeWi is reportedly designing an Ubuntu-based laptop packaged with a series of solar panels that can be unfolded to recharge the unit's battery or directly power the computer itself.
According to Liliputing, the SOL laptop will be capable of achieving 8-10 hours of battery life, which can be fully recharged in approximately two hours using the above-mentioned solar panels (in ideal conditions).
Additional specs?
A 13.3 inch, 1366 x 768 pixel display, up to 4GB of RAM, a 320GB hard drive, and a 1.86 GHz Intel Atom D2500 dual-core processor paired with with GMA 3600 graphics.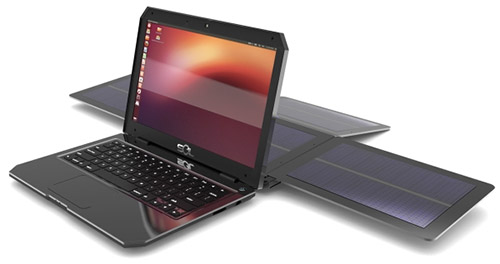 SOL is also expected to be equipped with stereo speakers, three USB 2.0 ports, HDMI output, an SD card reader, 10/100 Ethernet, GPS, dual-channel 802.11b/g/n WiFi, Bluetooth 4.0 and a 3G/4G modem.
"While the basic specs sound about right for a $300 laptop, it's hard to imagine a model with up to 10 hours of battery life and built-in 4G LTE shipping for that price — and that's even before you add the solar panels," writes Liliputing's Brad Linder. "So it'll be interesting to see if the SOL Laptop ever actually sees the light of day. Yes, pun intended."