Samsung is set to launch its long awaited sequel to the Galaxy Note II just ahead of IFA Berlin, according to a report coming out of South Korea. Also set make its debut alongside the 5.7-inch phablet is Samsung's rumoured smartwatch, which is expected to be branded the Samsung Gear, or at least carry the Gear branding. It is expected to be in the mold of the Sony SmartWatch 2, and provide alerts and notifications received on a user's smartphone as well as provide some remote functionality like controlling music playback.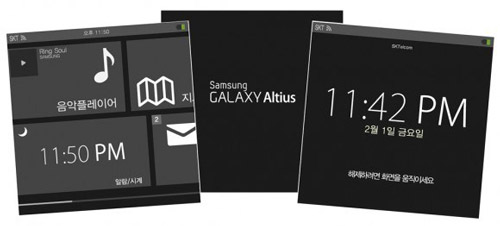 Most of the Galaxy Note III rumors have pegged the device as centering on 5.7-inch display, although it is possible that it could arrive in more than one size. Some leaks have suggested that the device could also come in a 6-inch model. Either way, it is thought that it will outstrip the Galaxy Note II display, which is 5.5-inches and was once considered large until Sony recently revealed its massive 6.4-inch Xperia Z Ultra. It is expected to ship with a Snapdragon 800 or and the recently upgraded Exynos 5 Octa 4+4 CPU. It will also incorporate the same 13-megapixel shooter as used in the Galaxy S4.
Screenshots from a purported Samsung smartwatch called the Galaxy Altiusappeared earlier this year. However, Samsung recently filed for a trademark on a device that it is calling the Samsung Gear though it is unknown whether the Altius will be a separate device, or whether the company has rebranded the same device with a view to creating a distinct wearable devices brand. Industry analysts predict an explosion in the wearable devices market over the next two years, with Apple expected to help fuel this demand further when its rumoured iWatch is released later next year.