BMW announced today that the electric i3 will go on sale in the U.S. during the second quarter of 2014. The BMW i3 will have an abundance of features, such as three trim levels (Mega, Giga and Tera). It will also sport a 22-kilowatt, 450-pound lithium ion battery, which will provide power to a rear-mounted electric motor. The i3 packs 170 horsepower and 184 pound-feet of torque, allowing the single-gear i3 to accelerate from 0-30 miles per hour in 3.5 seconds and 0-60 mph in about 7.0 seconds. However, its top speed is 93 MPH.
The i3 has an electric range of 80-100 miles, and the battery can be charged with a standard system in about three hours. For those who need faster charging, there's the SAE DC Combo Fast Charger for a full charge in only 30 minutes. An optional 34-hp, 650cc two-cylinder generator can be added for additional range.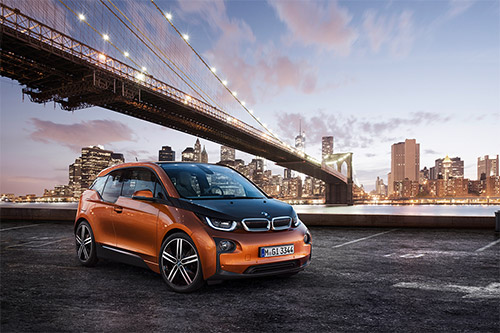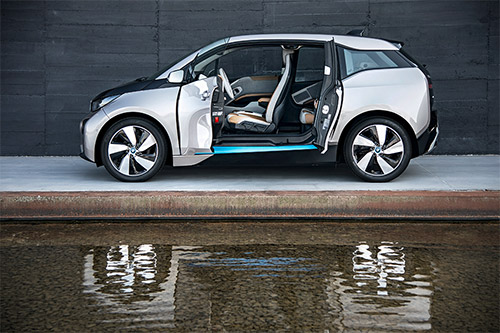 The EV will also offer its LifeDrive architecture, which is the overall design of the vehicle through the Life Module and the Drive Module. The Life Module is the first mass-produced monocoque made of carbon fiber reinforced plastic (CFRP), and it's 30 percent lighter than aluminum for an overall weight of 2,700 pounds. The Drive Module, on the other hand, is an aluminum chassis placed under the Life Module, and it contains parts like the battery.
"The new all-electric BMW i3 is a landmark in BMW's mission to provide a completely sustainable, electric vehicle that still stays true to the Ultimate Driving Machine moniker," said BMW. "The BMW i3 is the first product of the new BMW i sub-brand, and is a truly purpose built electric car. It's a new era for electro mobility at BMW."
The i3 will have a price tag of $41,350 when released in the U.S. during Q2 2014.