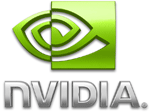 Nvidia will be bringing the Kepler graphics architecture to mobile devices in the future, under "Kepler Mobile." The demonstration of the technology at Siggraph 2013 accompanied an announcement stating that it will be putting Kepler's GPU to work in the company's Project Logan, a future system-on-a-chip product that it hinted at in the 2013 GPU Technology Conference in March.
The CUDA-capable processor is claimed to be as big a milestone for mobile as that of the first GPU for the PC, states the company blog. At the moment, Nvidia claims that Logan is able to use less than a third of the power of GPUs used in tablets, such as the fourth generation iPad, and while it can perform similar graphical performance with lower power requirements, it allows room to increase the clock speed and boost performance further.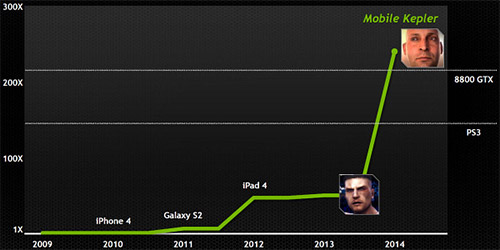 Kepler supports all current versions of OpenGl, including the most recently announced OpenGL 4.4, as well as the OpenGL 3.0 embedded standard, and DirectX 11, which in theory will make the Logan chip attractive to game developers. As well as CUDA 5.0, it also allows for Tessellation, compute-based deferred rendering, various anti-aliasing and post-processing algorithms, and physics simulations. Kepler could also be employed for GPU-based computing on mobile in the future, such as in performing speech recognition on the device.
Nvidia is demonstrating Kepler Mobile at Siggraph by reusing "Ira," a real-time model of a human head. At the time, the demonstration used the Kepler-based GeForce GTX Titan GPU inside a desktop PC, while the Siggraph version uses the company's reference tablet platform, with a power profile of between 2 and 3 Watts instead of the 250 Watts used in the desktop demonstration.
Full production of Logan chipsets is expected to take place in the first quarter of 2014.