Canon is testing a digital SLR camera with an imaging sensor using a resolution greater than 75 megapixels, according to a rumor. The camera manufacturer is said to be working on field-testing the pre-production imaging device, which is claimed to have a similar construction and body to the Canon EOS-1D X.
Sources of Photography Bay place it as having a high-resolution LCD on the back of the "pro-sized body," and while it is said to have a frame rate that could overtake that of the EOS-1D X, it is not known if the high speeds will be at the full resolution or at a lower sample size. Due to its size, it is likely that the rumored camera will have one or more new image processors to allow the device to perform adequately. It is also believed that the camera will be announced towards the end of 2013, with a release in 2014.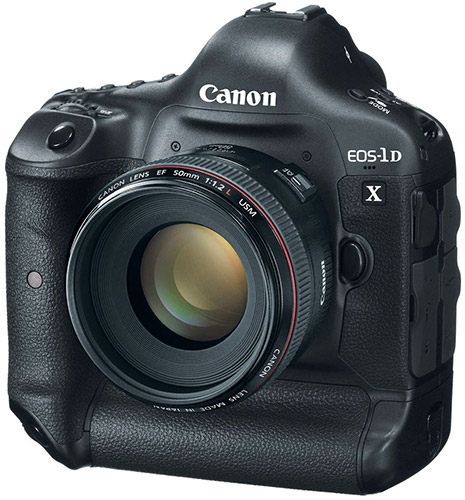 The push to higher resolutions in professional and 'prosumer' cameras could be seen as one way for the main high-end camera manufacturers to fend off the rise of smartphones as cameras, though potentially not for long considering Nokia's 41-megapixel Lumia 1020 launch. Competitor Nikon is working on its own plans, including something that company president Makoto Kimura states "will change the concept of cameras."