Samsung has been granted a new patent that allows for a smartphone to be docked into a larger screen and effectively turned into a tablet. The patent appears to be similar to the system used by Asus in newer versions of itsPadFone range of devices, though the actual way that the smartphone slots into the tablet dock is slightly different.
The filing spotted by Patent Bolt shows a T-shaped space for a smartphone, rather than the straight-line fitting scheme used in the PadFone. This would in theory allow for the smartphone to be easily slotted into where it needs to be, making the docking procedure simpler to users. Rather than just having extra space to work as a simpler docking guide, drawings appear to show that the smartphone element will have an extra lipped section at the top, forming the T and using up all available space in the docking slot.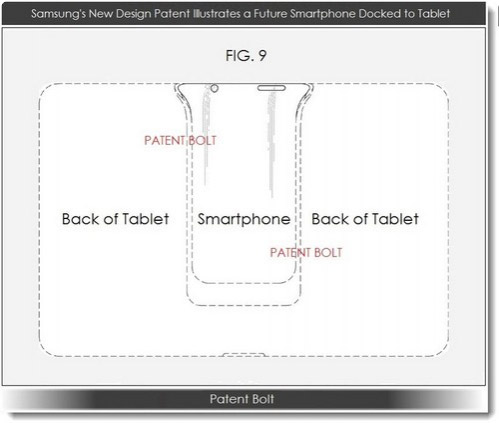 While the filings in the US and Korea date back to early 2012, there has yet to be any rumors of a similarly-designed device coming from Samsung.