Samsung may have decided on a name for its smartwatch brand. A trademark filing with the United States Patent and Trademark Office placed on June 27th this year lists the trademark "Samsung Gear," with the potential name accompanied by a substantial list of electronics and software-based goods and services it could be applied to.
Initially spotted by Phandroid, the filing contains two paragraphs of potential use cases for the "Samsung Gear" name. The first, and largest, main section covers a wide array of different products, ranging from ring tone downloads, GPS systems, and tablet computers, to more offbeat items, such as 3D glasses, fax machines, and image downloads. The second paragraph appears to focus on the brand's use for clocks, wristwatches, and "watches that communicate data to personal digital assistants, smartphones," and other potential communication avenues.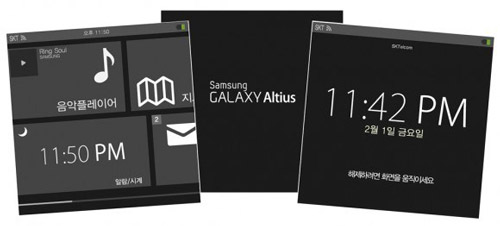 It has been rumored that Samsung has been working on a smartwatch for a few months now. Executive vice president of mobile Lee Young Hee revealed the company had done so for some time in an interview in March, while screenshots reported to be for the Samsung Galaxy Altius showed what could be the software the potential wristwatch could use.
If Samsung does indeed release a smartwatch, it will be going up against the Sony Smartwatch 2, the Kickstarter-funded Pebble, and the rumored iWatch from Apple.