The first two smartphones running on Firefox OS will soon be available to purchase by end users, with customers of Deutsche Telekom and Telefonica being among the first to get the devices. The ZTE Open and Alcatel One Touch Fire, both running Mozilla's open-source mobile operating system, will go on sale in Spain later this week, with the ZTE Open being sold by Telefonica for 69 euro ($90) tomorrow.
Aimed as a low-cost operating system for phones destined for developing markets, Firefox OS is able to run apps created in HTML5, which in theory would allow for lightweight apps that have far lower device requirements, and in turn foster the creation of cheaper smartphones. More than 20 hardware manufacturers and mobile operators around the world have signed up to work with the program, with Foxconn recently showing off a prototype tablet running the operating system.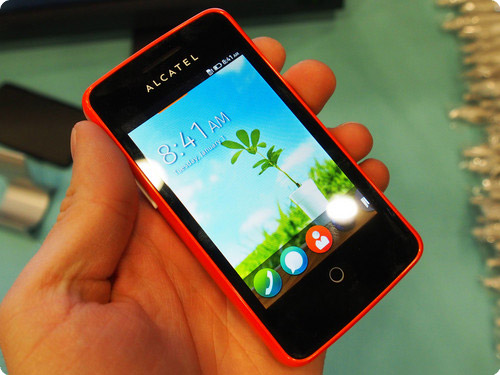 Alcatel One Touch Fire
Mozilla states that, just as with other smartphones, the Firefox OS devices will have clients foe making calls, messaging, e-mail, operating a camera, social networking, and the use of Nokia HERE Maps. It will also ship with the Firefox Marketplace for app sales.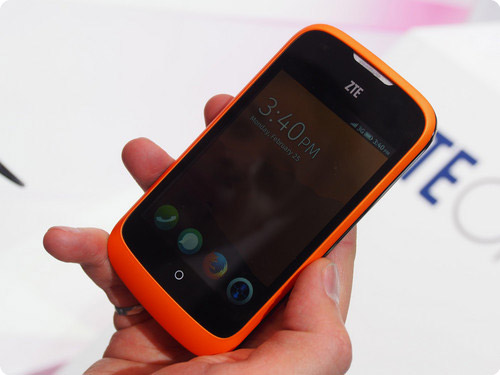 ZTE Open
When Electronista tried the ZTE Open and Alcatel One Touch Fire at Mobile World Congress in February, the device experience was deemed to potentially be refreshing for first-time smartphone owners, compared to the app and feature-laden mobile phones sold today. Both phones were cheap to produce and were expected to have accompanying cheap prices, but the One Touch Fire was found to still have a 3.5-inch HVGA display and a 1GHz processor, an impressive feat for the price of construction, though this may not be enough to take on the current smartphone operating systems, nor the upcoming Ubuntu Phone and Tizen-based devices.
Deutsche Telekom revealed that it will be selling its Firefox OS phones in Poland at first, with a view to adding more markets in the future, while Telenor states it will be launching phones in Central and Eastern Europe later this year.