A number of branded smartphone vendors, including Samsung Electronics, Sony Mobile Communications, Lenovo, ZTE and Huawei are now reluctant to cooperate with Facebook for the joint launch of Facebook Home-enabled smartphones after sales of HTC First, Facebook's first Facebook Home smartphone, failed to meet market expectations, according to industry sources.
Sales of the HTC First by AT&T were extremely disappointing, forcing Facebook to cancel its plans to launch the model in Europe, the sources pointed out, adding that market comments on Facebook Home were also mostly negative.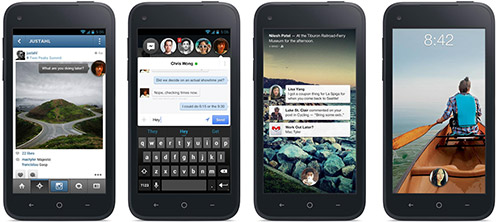 While Samsung reportedly has turned down a proposal from Facebook for joint development of new Facebook Home smartphones, other vendors are now holding a wait-and-see attitude toward whether to roll out models supporting Facebook Home or to develop Facebook Home-enabled models in cooperation with Facebook, indicated the sources.
Instead, vendors including HTC, Huawei and Sony Mobile are now focusing on improving of the functionality of the home page and user interface of their own solutions, said the sources.