Never underestimate a growing chorus of gamers pissed off about strict DRM management and the requirement to "phone home" to Microsoft in order to play games with the Xbox One. Microsoft caught a lot of flak when it announced that it would require a 1.5Mbps internet connection in order to play games (Microsoft told gamers to buy an Xbox 360 if they couldn't get online), and it drew even more outcry when it was announced that publishers would be given leeway to restrict used games and rentals.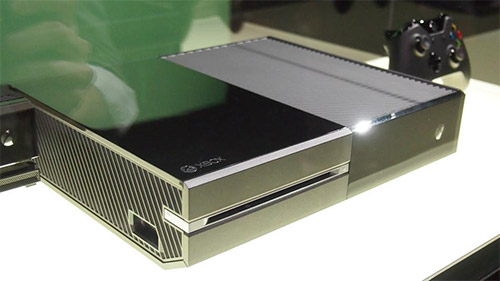 That last point led to a rather humorous video from Sony with regards to sharing on the PlayStation 4:
Well, Microsoft has listened to feedback from the Xbox Community and has made the rare decision to reverse its policy on the two above sticking points. Don Mattrick, Microsoft's President of Interactive Entertainment Business, took to the internet to announce the changes.
"Since unveiling our plans for Xbox One, my team and I have heard directly from many of you, read your comments and listened to your feedback," said Mattrick. "You told us how much you loved the flexibility you have today with games delivered on disc. The ability to lend, share, and resell these games at your discretion is of incredible importance to you. Also important to you is the freedom to play offline, for any length of time, anywhere in the world."
According to Mattrick, there will no longer be a requirement to have an internet connection to play an offline Xbox One game -- the 24-hour connection requirement has been completely nixed. You will only need to go through a one-time setup over the internet when you first boot up your Xbox One console.
With regards to trading and renting, Mattrick states that you can "Trade-in, lend, resell, gift, and rent disc based games just like you do today – There will be no limitations to using and sharing games, it will work just as it does today on Xbox 360."
Now Microsoft, how about that $499 price tag?