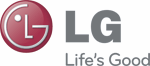 LG Display has confirmed it is going to start mass production of flexible displays for mobile devices and industry. Executives from the company spoke about it creating flexible smartphone display panels for its largest clients from the fourth quarter this year, as well as a rapid need to create the bendable screens for display advertisements.
In a statement provided to the Korea Times, LG said it has "completed the development of our first flexible displays. We will mass produce flexible displays from the fourth quarter of this year." It will "apply a 4.5th generation glass-cutting technology" onto the OLED panels, and is aiming to achieve a monthly capacity for production of 12,000 sheets.
LG revealed it would be making its first smartphone with a flexible, shatter-proof OLED display earlier this year, with a view to releasing it in the fourth quarter, the same time as it will be supplying panels to other manufacturers.
The company is also working on creating OLED panels for televisions that are able to support UHD pictures. OLED technology devision manager Lim Joo-soo advised that the manufacturer is trying to cut manufacturing costs and lower consumption in the production of the screens, as well as improving the image quality. The 4K-capable OLED TV screens will "switch the existing 'bottom-emission' tech into 'top-emission' tech" for enhanced brightness, according to Lim, with work also going into developing new materials to extend the lifespan of OLED panels.
The current fruits of its OLED research has led to the development of a curved-screen HDTV. Measuring 55 inches, the EA9800 uses the curve to keep the screen equidistant from the viewer's eyes, when viewed from straight ahead, which is said to allow for lessened screen-edge visual distortion. LG is expected to release the curved HDTV later in 2013.