There is a lot of hype about Windows 8.1, but we haven't heard all that much about Windows RT as of late. The operating system is derived from Windows 8 and designed for mobile devices that utilize the ARM architecture.
Today at Computex 2013, Qualcomm announces that its high end processor, the Snapdragon 800, will power at least some of the next generation of Windows RT 8.1 devices.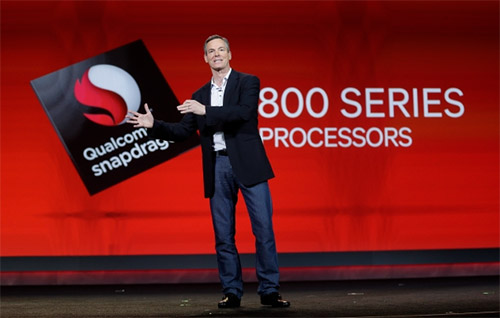 The new Snapdragon 800 processor features a quad-core Krait 400 CPU (Central Processing Unit) with clock speeds up to 2.2 GHz per core, an integrated 3G/4G LTE modem with download speeds of up to 150Mbps, USB 3.0 connectivity and an Adreno 330 GPU (Graphics Processing Unit) that delivers up to a 50 percent increase in the graphics performance compared to its predecessor, the Adreno 320. Other notable features include support for 2560 by 2048 high resolution displays and Quick Charge 2.0 for faster charging.
According to Qualcomm's Luis Pineda, "Our Snapdragon 800 processors offer the best combination of high performance, efficient power usage and LTE network support and will help enable greater flexibility and connectivity options to Microsoft and device manufacturers. Snapdragon 800 processors deliver significant performance improvements across the entire SoC along with support for new Windows RT 8.1 features and services".
Microsoft's Mike Anguilo adds, "The new Qualcomm Snapdragon 800 processors support our commitment to providing our customers with best-in-class capabilities. Our customers will now have the opportunity to leverage the numerous advantages of these new processors, including integrated 4G/LTE connectivity and outstanding device performance".