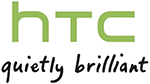 Google plans its own version of HTC's HTC One handset. Starting June 26, the special edition of the HTC One with a "Nexus user experience" will be available through the Google Play store.
The device will cost $599 and will run Google's Android 4.2.2 operating system with subsequent software updates provided by Google. It won't have some features that HTC previously included on the phone. The smartphone will be equipped with a 32GB memory, unlockable bootloader, unlocked SIM and will be compatible with HSPA/WCDMA 850/1900/2100 MHz, GSM/GPRS/EDGE 850/900/1800/1900 MHz and LTE 700/850/AWS/1900 MHz (US) bands.
This special edition device will be available in the United States (initially) and supported on GSM networks.
Google is stepping up its focus on hardware with smartphones, laptops and wearable devices, including computer-enabled eyewear.
Moreover, HTC reportedly plans to introduce a new phone codenamed the M4 in June as well as an upgraded version of its Butterfly phone in the early third quarter, according to Taiwanese analyst Laura Chen.
The Taiwanese smartphone maker also plans to introduce a new 5.9-inches phablet powered by an an upgraded processor, according to Chen.