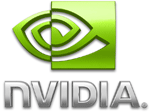 Just one week after the release of the GeForce GTX 780 GPU, Nvidia comes up with the Geforce GTX 770, which is essentially a more powerful version of the GTX 680.
Compared to the Geforce GTX 680, the new GTX 770 offers higher core and memory clockspeeds, along with higher voltages and TDP. GTX 770?s TDP is 230W versus GTX 680?s 195W.
The GTX 770 is based on the GK104 GPU and has 32 ROPs and 8 SMXes. GTX 770?s base clock is set at 1046MHz and its boost clock is at 1085MHz. It is also the first desktop GK104 part to implement GPU Boost 2.0, which further maxes NVIDIA's clockspeeds. The technology automatically increases the GPU's clock speeds for enhanced gaming performance, while adding temperature target and fan controls, as well as extra over-voltage headroom and optimizations for water-cooling solutions. The GTX 770 also ships with 7GHz GDDR5, whihh should give the card a 17% more memory bandwidth than GTX 680.
The GeForce GTX 770 GPU also supports NVIDIA's latest array of gaming technologies, including the PhysX physics engine, NVIDIA TXAA anti-aliasing and GeForce Experience software, which delivers optimized drivers for gaming, features like NVIDIA ShadowPlay and optimal playable settings with the convenience of single click operation.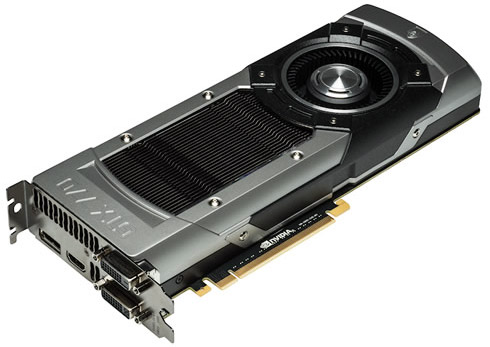 The NVIDIA GeForce GTX 770 GPU is available now from ASUS, Colorful, EVGA, Gainward, Galaxy, Gigabyte, Innovision 3D, MSI, Palit, PNY and Zotac. Partner participation will vary by region.
NVIDIA is aggressive on pricing with the GTX 770, offering its at $399 - the same price the GTX 670 launched at. Competition will be from AMD, with the $399 price tag putting the GTX 770 somewhere between AMD's Radeon HD 7970 and Radeon HD 7970 GHz Edition. But although NVIDIA isn?t bundling anything with the GTX 770, the 7970 cards will come with AMD's Never Settle Reloaded bundle.
According to the first reviews that have surfaced online, the GTX 770 and AMD 7970GE graphics cards offer the same average perormance, with the GTX 770 to be stronger during gaming with high-quality and high-resolution settings.
Compared to Nvidia's previous GPUs, the GTX 770 reportdly delivers an average performance improvement of 70% over the GTX 570. The performance improvement from the GTX 670 is approximately at 20%.