Microsoft's Xbox One entertainment device will support both 3D gaming and 4K (UHD) video, Microsoft has confirmed.
Ultra-high definition, or UHD, offers four times the pixel density of standard HD and the first TV sets that support the standard are only just rolling off the production line. Microsoft reveal that the console would be able to work with the emerging format.
In a Wednesday Yahoo chat session, 'Major Nelson' (Larry Hryb) announced that the Xbox One is also 3D compatible. He also said that the new device doesn?t have to be left on and connected to the internet permanently, though it will require an internet connection to work, and said that the XBox Live portal will be rolling out to more countries this year.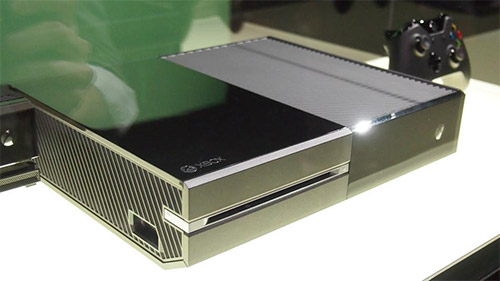 However, Hryb did not give a very clear answer on whether users will be able to play used games on the Xbox One.
"The ability to trade in and resell games is important to gamers and to Xbox. Xbox One is designed to support the trade in and resale of games. We will disclose more information in the near future.
Other sources hint that the Xbox One has a remote play feature between consoles, allowing friends to take over gameplay remotely - a feature similar t the one available on Sony's next-generation PlayStation 4, both between consoles and via PlayStation Vita.
Xbox One is already available for pre-order through Amazon.fr and Amazon.de for €599.
Microsoft will present the console to the wider gaming community on June 11 at E3 2013.