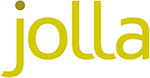 On Monday, Finnish company Jolla announced its first smartphone running Sailfish OS, called Jolla. The handset, which features mid-range hardware specifications, is available to pre-order for EUR399 and will ship by the end of the year.
So what do you get for EUR399? The company refrains from providing detailed hardware specifications, but says that the Jolla packs a 4.5-inch display and is powered by a dual-core processor. The handset comes with 16 GB of internal storage alongside a microSD card slot, an 8 MP back-facing camera with autofocus, a removable battery and 4G cellular connectivity (only in supported markets). The Sailfish OS is "Android app compliant".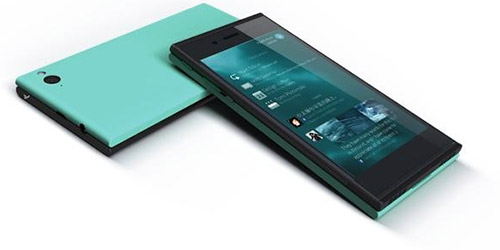 The smartphone is available for pre-order only in a limited number of European countries, including Denmark, Finland, France, Germany, Italy, Sweden and United Kingdom. Jolla says that more local markets will be added to the list "very soon".
Prospective buyers can pre-order the smartphone today with no upfront cost (and purchase it later). Folks can also pay EUR40 in advance for a "priority pre-order status" limited edition Jolla and a branded T-Shirt.
For only EUR60 more on top of the aforementioned option, prospective buyers also get an exclusive "Other Half" (presumably a back cover) and a EUR100 voucher to pay for the Jolla. If you're into perks, this is the way to go.
With limited initial availability and considerable upfront cost (there is no carrier support at the moment), the Jolla is not meant to make a dent in the smartphone market, which is dominated by a myriad of Android devices and Apple's iPhones. Instead the handset is designed to raise awareness among consumers for Sailfish OS and provide a testing platform for developers.