Samsung has unveiled a new compact system camera with a large 3.7-inch, 1,152k-dot touchscreen on the back. The NX2000 Smart Camera, using the same 20.3-megapixel APS-C CMOS sensor as the NX300 shown earlier this year, uses the WVGA-resolution screen for navigation, replacing most of the buttons and controls usually seen on the back of a camera.
The sensor, combined with the DROMe IV engine for noise reduction, is capable of taking shots with a shutter speed hitting 1/4000th of a second, as well as an 8fps continuous shooting mode. ISO sensitivity ranges from 100 to 25,600, while photographers have the choice of 12 interchangeable lenses, as well as the option to take 2D and 3D video at 1080p.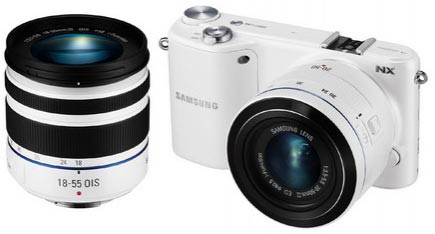 Smart modes, including those for choosing the best face from a quick succession of shots and 14 different scene modes, are joined by NFC connectivity, Wi-Fi, and the option to control the camera through the Samsung Smart Camera App for Android and iOS. Samsung is also including Adobe Photoshop Lightroom 4 with the camera for further image adjustments.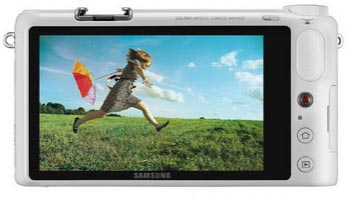 The NX2000, available in white, black, and pink, will go on sale in the US for $650 later this month. It was not revealed what lens, if any, would be included.