Nokia was pounded by shareholders for missing its revenue forecast, but is still showing some decent growth with its Windows Phone lineup, whose sales have more than doubled on a year-to-year basis.
The company on Monday teased fans with a shot of what looked like (based on the key size and positioning) a QWERTY-keyboard equipped phone. The company writes:
What's up at Nokia?
You won't have to wait long to find out.
On Wednesday morning at 7am GMT we will be announcing something new, followed by a Q&A session with Neil Broadley from our Mobile Phones team and a special guest.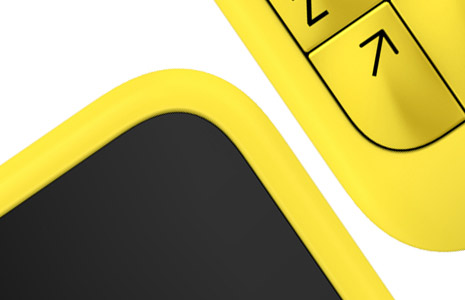 But before you get too excited, this is reportedly not a Windows Phone, but rather the Asha 205/210. Nokia is also expected to possibly announce the Asha 501 at the event. Much of the Asha family already comes with QWERTY keyboards -- namely the Asha 200, 201, 302, and 303. But this appears to be the first Asha phone to borrow the Lumia line's iconic colorful one-piece polycarbonate body-style.
The new Asha phone(s) looks to offer a budget alternative to BlackBerry fresh Q10 3.1-inch QWERTY device. However, the Asha phones are rumored not to even have 3G support.
Windows Phone fans still have something to look forward to: Windows Phone Blue is fast approaching, and in the meantime Nokia is rumored to be preparing to launch a trio of Windows Phones. Those phones reportedly will include an upgraded version of the flagship Lumia 920, a larger phablet-style device, and the long-awaited Windows Phone variant of the 41-megapixel PureView shooter.