A patent application by Nokia shows the company not only thought about creating a tablet, but also incorporating a keyboard into the cover. The application, titled "Apparatus Cover with Keyboard," was filed with the US Patent and Trademark Office in October 2011, long before Microsoft revealed its Surface tablets, complete with the Touch Cover.
The application itself discusses how a device with a screen can be connected to a keyboard via a flexible mount. A mechanism allows the cover to lift the screen up to a suitable angle while the keyboard lies out in front of the display, or alternately the entire unit could be laid flat, or the keyboard could be folded out of the way entirely, behind the screen, according to the filing found by Unwired View.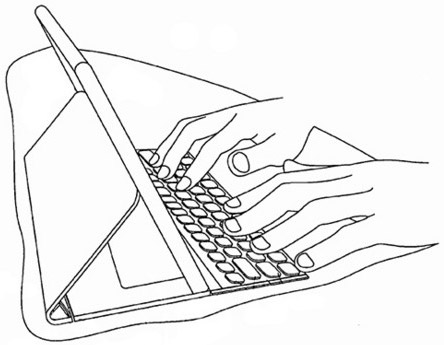 Nokia is not a stranger for tablet related patents, having previously filed applications for tablet designs. The rumor of a Nokia tablet continues to haunt the company, with the latest version suggesting the phone manufacturer is planning to unveil a 10-inch Windows RT tablet in early 2013. CEO Stephen Elop told reporters in February that the company was still open to creating a tablet, and did not rule out Android nor Windows as a suitable operating system for the device.