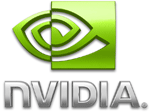 NVIDIA today announced five new notebook GPUs which deliver three technologies that automatically maximize a notebook's performance.
The technologies work in the background to save battery life and enhance performance.
The NVIDIA GPU Boost 2.0 technology intelligently adjusts GPU clock speed to maximize graphics performance. NVIDIA Optimus technology enables long battery life by switching the GPU on and off so it runs only when needed. Last but not least, the GeForce Experience software is provided to adjust in-game settings for the best performance and visual quality specific to a user's notebook, while it also keeps GeForce drivers up to date.
The new lineup of NVIDIA GeForce 700M GPUs includes GeForce GT 750M, GeForce GT 745M, and GeForce GT 740M GPUs for the performance segment, as a well as GeForce GT 735M and GeForce GT 720M GPUs for the mainstream segment.
Nvidia's new notebook GPUs have been manufactured by TSMC using its 28nm process and Nvidia's Kepler architecture.
Compared to the previous generation GTX 660M, GT 650M, GT645M, and GT 640M, the new chips all have the same core set of features but now with GPU Boost 2.0 and higher memory clocks. Expect the performance of these new 700M parts to be up 15-25% relative to the previous models.
NVIDIA GeForce 700M GPUs are available today. Notebook manufacturers including Acer, Asus, Dell, HP, Lenovo, MSI, Samsung, Sony and Toshiba will be introducing notebooks with GPU Boost 2.0 technology.