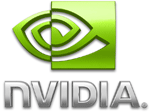 For a product that wasn't even on the market until a short time ago, the newest video card from NVIDIA cropped up in the news quite a bit over the past few weeks. Now, at least, it is officially out.
The name of the new graphics adapter is Geforce GTX 650 Ti Boost, signifying the superior specifications versus those of the original 650 Ti.
For those that need a refresher course, the "normal" GeForce GTX 650 Ti has 768 CUDA cores, a clock speed of 928 MHz for the GK106 GPU (graphics processing unit) and 1 GB of GDDR5 VRAM connected to the GPU via a 128-bit interface.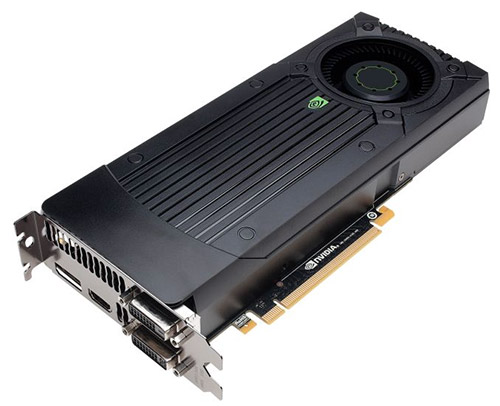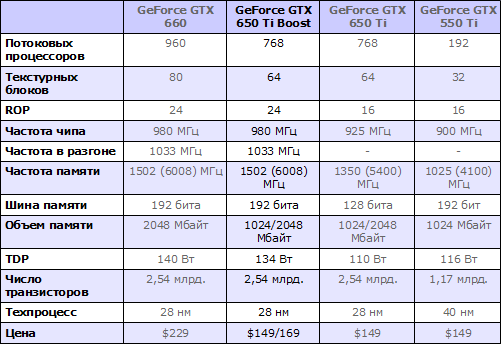 The GeForce GTX 650 Ti Boost, as a model that will go between the original GTX 650 Ti and GTX 660, has just as many CUDA cores (the same GPU is used after all), but 2 GB of memory instead of one, as well as an interface of 192 bits.
On that note, the VRAM operates at 6 GHz and the GPU can go from 980 MHz to 1,033 MHz thanks to the GPU Boost technology (again, something unavailable on the original 650 Ti).
All in all, the newcomer should be able to produce a bandwidth of 144 GB/s.
Other specifications include 24 ROPs, 64 TMUs and a traditional long cooler with a dark shroud, the same black color as the PCB (printed circuit board).
Compared to the GTX 650 Ti, it is larger and more concealing. It fits the "imposing" look, so to speak, that NVIDIA's higher-level video boards do their best to put on.
As for connectivity, one Dual Link DVI-I, one Dual Link DVI-D, one HDMI, and one DisplayPort are available. That way, it is possible to use the card on a single monitor or HDTV, but also in multi-GPU configurations.
The price of the newcomer is $169.99 / 169.99 Euro, with a 1 GB model priced at $149.99 / 149.99 Euro.