Intel is set to promote its Wireless Display (WiDi) technology in 2013 for the technology to become one of the standard PC specifications and LCD TV players including LG, Samsung Electronics and Toshiba will also join the promotion and adopt the WiDi technology into their HDTV products, according to sources from the upstream supply chain.
In addition to notebooks, Intel also plans to gradually push the WiDi onto other devices such as tablets and all-in-one PCs.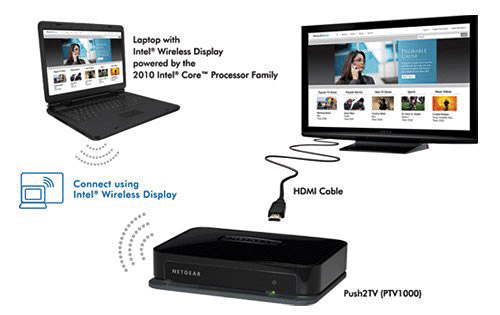 Currently, the latest WiDi 3.5 is already able to support transmission for 1080P-based content, Blu-ray playback, 3D content and 5.1 surrounding sound. The technology also meets Miracast standard of the Wi-Fi Alliance.
The WiDi 3.5 also supports wireless connection to USB-based devices, while Windows 8's touchscreen function can also be supported by the technology.
Most first-tier notebook brand vendors' new Haswell-based ultrabooks, set for launch in June, are expected to adopt the WiDi. Several set-top box (STB) and adapter makers such as Netgear, D-Link, Belkin, Bitland, Buffalo and IO Data are also expected to release products supporting the WiDi.