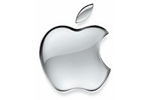 Apple plans to release an iPhone-like wristwatch in 2013, Bloomberg reported today citing unnamed sources.
The Cupertino tech company has dedicated about 100 product designers to the project, Bloomberg added.
The iWatch has been rumored for the last few months and will reportedly make make calls, show caller ID, check map coordinates, count steps using a pedometer and monitor health-related data using sensors. The device may also run on iOS operating system in order to be compatible with other Apple products.
Apple has aalready filed for many patents that include the word "wrist" in them. One of those patents says the device may also have a flexible screen and be powered using kinetic energy.
The report also says Apple might be going into the wristwatch market because gross margins on watches are about 60%. That's four times the gross margin for TVs - another market Apple has been rumored to have an interest in.
Apple has not commented on the report.