Samsung has revealed a lower cost version of its Galaxy Camera, first revealed at IFA in late August last year. The original version shipped with 4G connectivity built-in, while the new model retains the dual-band Wi-Fi capability for sharing photos and video over a wireless network. Correspondingly, it is expected that dropping the cellular radio will also lead to a drop in price over the original $550.
Although Samsung has not yet revealed the pricing of the new model by region, it does say that it will be "more affordable" than its stablemate. The device still sports the same quad-core Exynos processor clocked at 1.4GHz, and retains its 4.8-inch HD Super Clear Touch display. It also continues to run Android 4.1 'Jelly Bean' and comes pre-loaded with photo and editing software including a photo wizard and video editing utilities.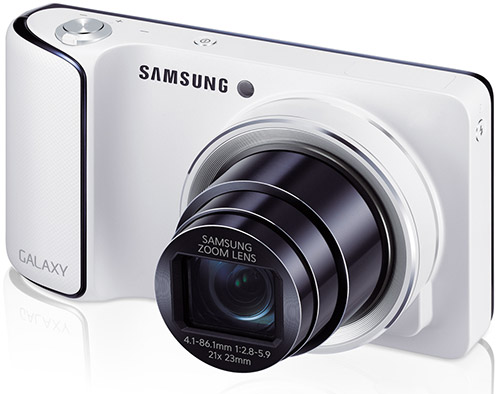 АThe Galaxy Camera (Wi-Fi) incorporates a 16-megapixel BSI CMOS sensor, which is combined with an F2.8 21x Super Long Zoom 23mm wide-angle built-in lens. The device also supports ISO of 100, 200, 400, 800, 1600 and 3200 for good all round performance. In addition to Wi-Fi, GPS and GLONASS functionality is also retained as is Bluetooth 4.0 connectivity. The battery is slightly on the small side at 1,650mAh, but weight is kept to just 300 grams.
Samsung has yet to reveal when the Galaxy Camera (Wi-Fi) will ship.