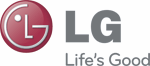 LG Electronics today officially introduced the newest addition to the G family to the Korean public. The 4G LTE-equipped Optimus G Pro has a 5.5-inch Full HD IPS display and new UX features to meet the demand for smartphones with large screens.
The Full HD IPS display on the Optimus G Pro - developed in partnership with LG Display - delivers 1920 x 1080 pixels at 400ppi. The display consumes 50 percent less energy but is two times brighter than same-sized AMOLED screens, according to LG. The smartphone offers the largest battery capacity in its class at 3,140mAh, allowing for Full HD viewing enjoyment for hours on end. And with an improved 13MP rear and 2.1MP front camera, users can also capture images and videos in Full HD. The processor is the quad-core 1.7GHz Qualcomm Snapdragon 600, and the phone comes with 2GB of RAM. The phone itself measure 150.2x76.1x9.4mm.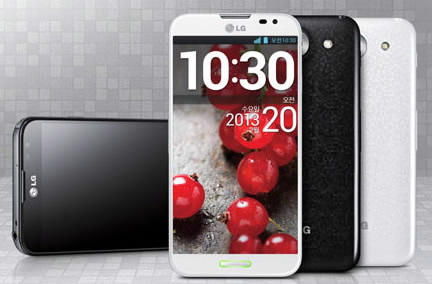 The Optimus G Pro also comes with advanced UX features developed specifically for the device, such as Dual Recording and Virtual Reality (VR) Panorama. Dual Recording allows users to capture video with both the front and rear cameras simultaneously for a picture-in-picture experience. And VR Panorama allows shots of entire horizontal and vertical environments for a full 360o view. UX features popular with Optimus G users have been also added to the Optimus G Pro, such as an upgraded QSlide, Live Zooming and QuickMemo.
Visitors to 2013 Mobile World Congress (MWC) can experience Optimus G Pro and its advanced UX features for themselves at LG?s Booth. The snartphone will also arrive in other areas including North America and Japan in the second quarter of 2013.
The phone is priced at 968,000 won (US$894.6).