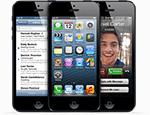 A leaked photo shows an alleged motherboard for an "iPhone 5S," according to iOSDoc. The board is said to be roughly similar to the one for the iPhone 5, which may support views that the device will be just a modest upgrade, for instance keeping roughly the same dimensions as its predecessor. The photo does show an A7 processor, however, which the source claims is a quad-core 1.2GHz chip, paired with PowerVR's quad-core SGX554MP4 graphics.
The 5S is also reportedly upgrading from 1GB of LPDDR2-1066 RAM to 2GB of dual-channel LPDDR-800 memory. The source says that as expected, the phone will come loaded with iOS 7, but adds that that one feature is supposed to be a major upgrade of Siri, capable of "a lot of new cool stuff."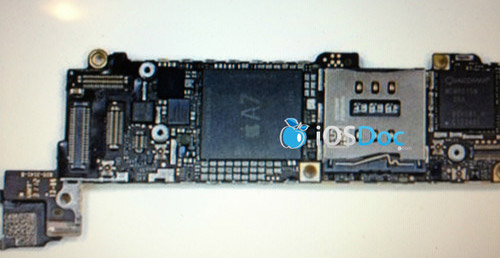 If the information is accurate, it would represent some of the first semi-detailed information about both iOS 7 and the next flagship iPhone. Apple has been rumored as working on as many as three new iPhones: the 5S, a low-cost model, and even an iPhone 6. Some rumors have had all three shipping in 2013, but the most common expectation is that the 6, at least, won't arrive until 2014.