Luxury British smartphone manufacturer Vertu used to be owned by Nokia and made its name producing incredibly expensive Symbian handsets. But times move on, and the company is now focusing on producing incredibly expensive Android handsets.
The first new product of this endeavor is the Vertu Ti. The 3.7-inch device sports a brushed titanium frame (making it up to five times stronger, and at 180g (6oz) quite a bit heavier than most other phones), with real leather trim and a sapphire-screen.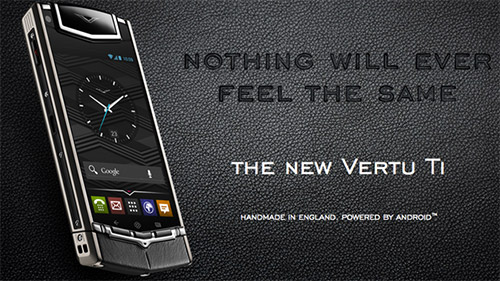 It boasts a 1.7GHz dual-core Qualcomm Snapdragon S4 processor, 64GB of internal storage, 8-megapixel rear-facing and 1.3-megapixel front-facing cameras, and is powered by Android 4.0 (Ice Cream Sandwich). Yes, that's right -- for the money you don't even get Jelly Bean. It's not 4G enabled either.
The device comes in four designs -- Titanium Black Leather (£6,700/$10,450), Titanium Pure Black (£7,900/$12,322), Titanium Black Alligator (£8,900/$13,882) and the top of the line Titanium Black PVD Titanium Red Gold Mixed Metals (£13,900/$21,678).
Vertu had reportedly originally considered making a Windows phone, but decided there wasn't enough demand.
The handsets are only available in around 500 retail outlets, including 70 of the firm's own boutiques. Most of Vertu's sales come from Asia, followed by Europe, Eastern Europe and the Middle East.