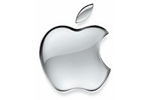 It's common for people to carry more than one portable device these days. When we're not glued to our smartphones, we typically have a laptop or tablet nearby for heavier workloads or just the convenience of a bigger screen. But Apple is looking to add another must-have device to our growing collection.
Apple is currently testing designs for a smart watch, which would act like a small-scale iPhone. According to The New York Times and The Wall Street Journal, Apple could be using bendable glass (such as that made by Corning) to create a watch that curves with the human body.
The tech giant is already in talks with manufacturer Hon Hai Precision Industry Co. for the new device. Hon Hai has been working on new technologies for wearable devices, such as more efficient displays and chips at that size.
However, Apple has released no design or feature details yet. The device is still in early testing, but it is expected to be very different from current wearable devices. It could have a range of apps available on-the-go as well as features like GPS.
Many popular wearable devices today, such as Jawbone and Nike's FuelBand, are used to keep an eye on physical activity. These devices can be linked to a smartphone to help people keep track of their fitness goals.
Smart watches attempted to make an introduction long before now, but failed. For instance, Microsoft tried out a smart watch concept called SPOT (smart personal objects technology) in 2003, but it didn't go anywhere.
WIMM, a Silicon-Valley based tech company, introduced its WIMM Wearable Platform back in 2011. But again, the idea just didn't seem to take off.
Considering Apple's success in the mobile realm, it'd be no surprise that the Cupertino giant could lead the way to the next evolutionary step in mobile devices: smart technology right on your wrist.