Philips Electronics said it's leaving the consumer electronics market after facing consecutive losses and failing to keep up with competitors.
Philips sold its audio, video, accessories and multimedia business to Japanese company Funai Electric Co. for $201.8 million USD. It was paid in cash and a brand-license fee.
Philips was once a big player in the consumer electronics ring. It was the biggest suppliers of radios in the 1930s, the inventor of the audio cassette in the 1960s, created the first videocassette player in the 1970s and released the compact disc in the 1980s.
However, we've moved into an era of digital, streaming entertainment and Philips just can't keep up. The company has had a hard time competing with the likes of Apple and Samsung when it comes to consumer electronics like mobile devices and televisions.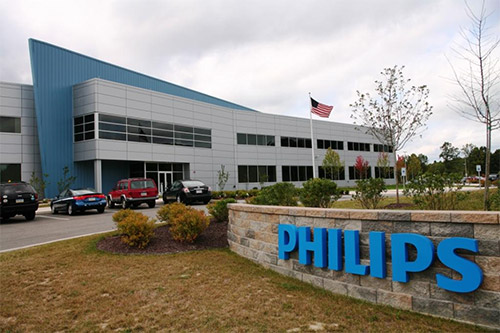 "Our consumer lifestyle business was margin dilutive to the group, so it was time to decide to move away from consumer electronics," said Frans van Houten, Philips's CEO.
"Since we have online entertainment, people do not buy Blu-ray and DVD players anymore."
For Q4 2012, Philips' net loss was €358 million ($482 million USD) compared to a loss of €162 million ($218 million USD) in Q4 2011. The company had to take a restructuring charge of €380 million ($512 million USD) as well as a €509 million ($685 million USD) for a fine related to European television market manipulation in the 1990s.
However, Philips is doing quite well in the medical equipment and lighting sectors. For Q4 2012, health care order intake increased 4 percent while lighting also grew 4 percent.
Last October, Philips introduced "Hue" LED bulbs that offer limitless colors and can be controlled from an iPhone. A starter kit with three bulbs starts at $199.
Philips' 2013 goals include a 4 to 6 percent revenue growth and a 10 to 12 percent margin for earnings before tax, interest and amortization. By 2014, the company hopes to have a savings of €1.1 billion. At the end of 2012, Philips had €471 million saved.