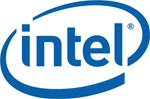 Intel roday officially announced the Intel SSD 525. Based on SandForce's SF-2281 controller, the 525 is an mSATA version of the 2.5" SATA Intel SSD 520 that launched last February.
The Intel SSD 525 is an ultra-portable, low-power storage solution in one-eighth the space of a traditional 2.5-inch hard disk drive (HDD) designed to drive Ultrabook, tablet and embedded applications.
The 525 uses the same 25nm 2-bit MLC IMFT NAND as the 520, the only difference here is the form factor.
Measuring 3.7mm x 50.8mm x 29.85mm and weighing 10 grams, the mSATA with PCI Express (PCIe) mini-connector delivers the performance of the company's Intel SSD 520 Series client drive: Random read performance of up to 50,000 input/output operations per second (IOPS) and sequential read performance up to 550 megabytes per second (MB/s). This is coupled with random write performance of up to 80,000 IOPS and sequential writes of 520 MB/s.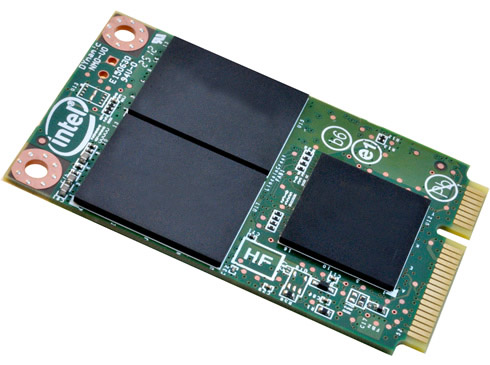 The Intel SSD 525 Series will be available in 30GB ($54), 60GB ($104), 90GB ($129), 120GB ($149), 180GB ($214) and 240GB ($279) capacities. The company has begun shipping the 120GB and 180GB options, with additional capacities and volume shipments to follow this quarter.
The drive features Advanced Encryption Standard (AES) 128-bit encryption capabilities for added data protection should a device be stolen or lost. It is backed by a 5-year limited warranty.
Also available for Intel SSD purchasers is the Intel SSD Toolbox with Intel SSD Optimizer, a free utility that provides Microsoft Windows users with a set of management, information and diagnostic tools to help maintain the health and out-of-box performance of the drive. Available in 11 languages, the Intel SSD Toolbox is also Windows 8-compatible. Intel is also offering to SSD users the free Intel Data Migration Software to help them clone the entire content of a previous storage drive (SSD or HDD) to any Intel SSD.