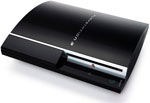 Another day, another report about a next-generation console, this time with a brand new leak targeting the PlayStation 4 (codenamed Orbis) by confirming its rumored specifications, its features, and different other details about Sony's next home console.
We were treated with a pretty big leak earlier this week about the next-generation Xbox (aka the Xbox 720 or Durango).
Now, website Kotaku has posted a new report about the different specifications of the PlayStation 4 (aka the Orbis).
First up, it seems that the new device has 8GB of system memory, 2.2GB of video memory, an 8-core CPU from AMD, a GPU based on AMD's R10xx series, and will keep the Blu-ray drive currently seen on the PlayStation 3.
The specifications are based on a developer version of the console, so it's unclear just what changes will be made when the final version of the device is presented to the world in the near future.
The report also mentions the controller of the PlayStation 4, confirming that, while current PS3 peripherals, like the Sixaxis, DualShock 3, or even the PS Move, work with the new device, it also has a custom controller, codenamed the Orbis Development Tool.
The controller keeps the same features of the current devices, like the PlayStation face buttons, the twin thumbsticks, and the four shoulder buttons, but it also has a capacitive touch pad, just like the one seen on the back of the PlayStation Vita.
Basically, players will be able to use their fingers to interact with the touch pad, which can also be pressed, like an extra button.
Sixaxis-like motion sensing is also included in the new controller, although it's been improved and now features tilt correction. What's more, an extra "Share" button is also present, although its function isn't certain.
Last but not least, the report also mentions a new function for the PlayStation 4, which will be able to link PSN accounts to certain controllers. As such, when the main player experiences a game and a buddy or family member joins in, they'll be automatically logged into their own PSN account to share the rewards (like trophies).
As of yet, Sony hasn't commented on this new report.