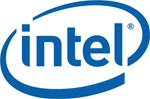 Intel will host a conference prior to Computex 2013 in June announcing its upcoming Haswell series processors, a report claims.
Digitimes.com is citing "sources from PC players" to report that the new CPUs will appear on June 2 and related PC products will be showcased at Computex, hosted from June 4-8.
Intel forecasts the new CPU platform to account for 14-16% of its total CPU shipments in the third quarter, the sources added.
Intel's next-generation Haswell SoCs will be available for desktops, mobile devices and ultrabooks. According to information posted online, the Haswell chips will all feature IGP cores, they will be available in dual (1M die with two cores and 4 MB of L3 cache) and quad-core versions (2M die with four cores and 8 MB of L3 cache.)
Haswell chips will be available in desktop LGA, mobile PGA, mobile BGA, and SoC a packages.