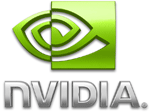 Despite CES and all the attention it demands, NVIDIA has managed to quietly introduce a couple new graphics processing units, out of obligation to empty its inventories if for no other reason.
They are called GeForce GT 730M and 710M and should replace the 640M and 620M, despite the name incongruities.
The GeForce GT 730M, really a GK107 GPU, is actually a rebranded GeForce 640M, but one with a better performance (most likely).
That suggests that the core specs remain the same: 384 CUDA cores, 32 Texture Units, 16 ROPs, a memory interface of 128 bits and a transistor count of 1.17 billion.
The amount of memory will vary from laptop to laptop. Indeed, as the M in the name implies, these are mobile GPUs, for notebooks, although they won't show up too often since most laptops today, especially ultrabooks, have CPUs with integrated graphics.
Also, if a mobile GPU is part of the hardware configuration, it is usually a stronger one, with clear benefits over the Intel HD 4000.
Nevertheless, there may come a time when a low-end GPU is required, which is why NVIDIA still bothers rebranding chips like these two.
The second GPU, GeForce 710M, is a rebranded GF117, a Fermi of all things. It lacks the GT label and likely has 96 CUDA cores, 16 texture units, 4 ROPs, a 128-bit memory interface and 585 million transistors.
Both chips are built on the 28nm manufacturing process and are just the first of many rebranded Kepler and Fermi products. Eventually, NVIDIA should add the specs to the GeForce.com website.
For those that want something flashier to read about, NVIDIA's Grid and Project Shield should do just fine. In fact, the whole CES 2013 press conference has been turned into a video that is available for everyone to watch here.